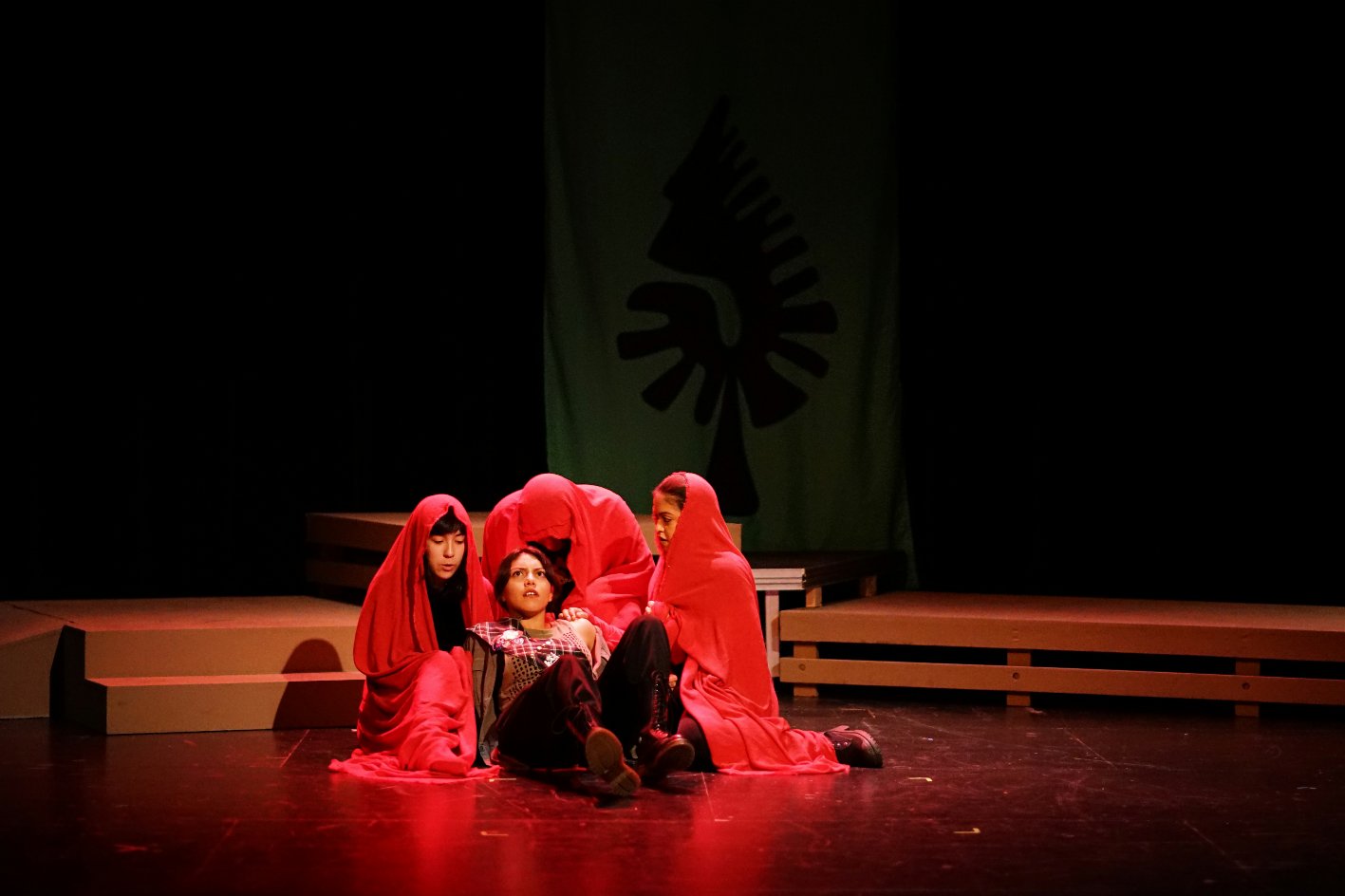 Photos from Will Power to Youth productions of "Romeo and Juliet" and "Macbeth"
YOUTH DEVELOPMENT, EMPLOYMENT, and EMPOWERMENT
Will Power to Youth is an award-winning one of a kind youth development, employment and empowerment program that hires young people ages 15-21 living at the poverty threshold from the Los Angeles area. Youth are hired full time for 7 weeks to produce and perform an adaptation of a Shakespeare play that incorporates their thoughts and feelings into Shakespeare's text. Participants build literacy skills, educational resiliency, inter-personal communication skills, and become much more work ready as their awareness of workplace etiquette grows while earning wages for their creative contributions to a youth-driven theatrical production. (Click here for Will Power to Youth Impact Report)
Write On! hires youth ages 15-21 to work after school and on weekends, to create original poetry inspired by Shakespeare's text and themes, culminating in live youth performances.
Play On! hires youth ages 15-21 to write songs, engineer and electronically publish original songs and albums inspired by Shakespeare's work.
Our Will Power to Youth program has :
Performed at the U.S. Capitol.

Won the White House "Coming Up Taller" award.

Been selected as a case study for Harvard Project Zero report "The Quality of Qualities: Understanding Excellence in Arts Education," Commissioned by the Wallace Foundation. (click here for full report)

Been selected as one of the "top 50 programs in USA" by the Ash Institute at the Kennedy School ofGovernment, Harvard University.

Chosen as a keynote presenter for the White House launch of "Helping America's Youth" at Howard University.

Given the keynote presentation at the annual convention for the 127 member-nations Association for Supervision and Curriculum Development, an international educator membership organization with more than 114,000 individual members.

Presented at the U.S. Capitol for U.S. senators and members of U.S. House of Representatives.

Catalyzed the inter-agency agreement between U.S. Department of Justice and National Endowment for the Arts.

Been recognized by the Los Angeles County Board of Supervisors, the Mayor of the City of Los Angeles, the Los Angeles City Council, the Los Angeles Drama Critics Circle, the California Educational Theatre Association, and Actors' Equity Association.
TEACHER TRAINING, INVIGORATION, and EMPOWERMENT
WILL POWER TO SCHOOLS - FROM PAGE TO STAGE! Invigorates the teaching and learning of Shakespeare in the classroom. Teachers can attend our dynamic professional development opportunities and enjoy classroom workshops with teaching artists. Teachers and students are provided tickets and transportation to live award-winning performances so they can see the stories and characters studied in the classroom come to life on stage.
WILL POWER TO SCHOOLS - CLASS ROOM WORKSHOPS AND ARTISTS RESIDENCIES: SCLA is a partner to teachers throughout Los Angeles,. Our goal is to empower students of all ages and grade levels from elementary through high school by encouraging active listening, collaborative respectfully, problem solving, and engage robustly. Our teaching artist work in tandem with classroom teachers to invigorate classrooms with unforgettable Shakespeare experiences.